Help Center Getting Started How to register and login to your account on Tyms Book web application
---
Here is a brief guide on creating an account on Tyms Book. The first thing as a new user is to visit https://mybook.tyms.africa/auth/register.
Creating an account:
You must enter your details such as your first and last name, business name, phone number and email address.

Ensure to recheck your email address and confirm that it is valid.

Your phone number country will be set as your default country and the currency of that country will be your default currency. Kindly endeavour to use your phone number for your business country of operation.

You would also be asked to create a password you can easily remember to access your account subsequently.

You will be asked for a referral code, this is optional and you can skip it if no one referred you to Tyms Book with a referral code.

Click the submit button and an account would have been created for your business.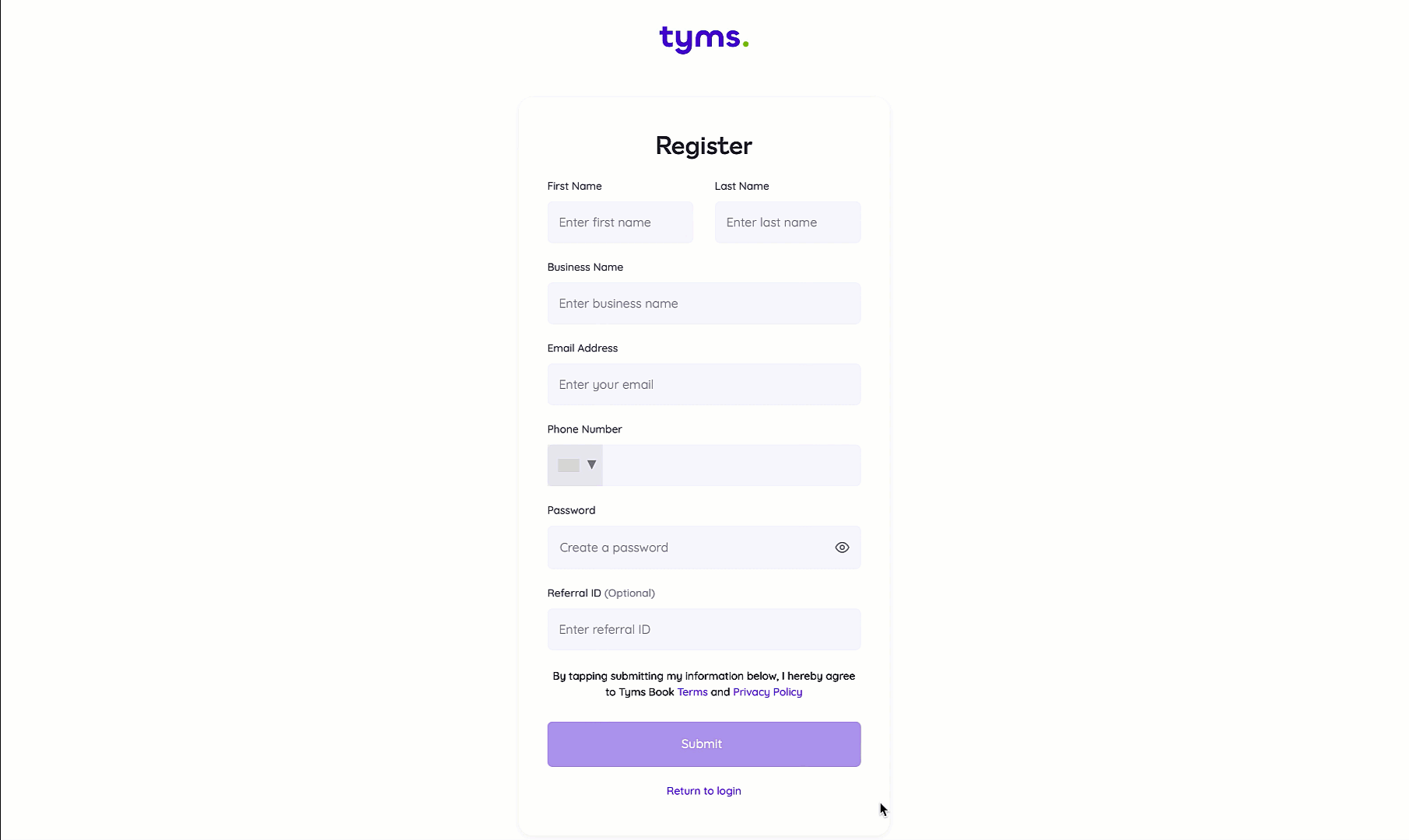 Once your account has been created successfully, you will be redirected to your dashboard.
Log In: (via email address):
As an existing user, you would be prompted to enter your email address and password immediately granting you access to your account after clicking the LOG IN button.
Log In: (via phone number):
You can also log into the application using your phone number.
Just click on LOGIN WITH PHONE on the right-hand side of the email address in the image above.

Then, you would be prompted to enter a ONE-TIME PASSWORD which will be sent to verify your phone number.