Help Center Account Management How to add a team member to your account on the Tyms Book Web application
---
Adding a team member or employee to your business on Tyms Book is crucial for maintaining uninterrupted bookkeeping operations, even when the primary bookkeeper or accountant is unavailable. By doing so, you can delegate specific bookkeeping tasks and responsibilities while ensuring different levels of access based on your team members' roles.
On Tyms Book, you can grant access levels such as Admin, viewer, and editor, allowing you to customize permissions according to each team member's function.
Here is a brief guide on adding a team member to your business on your Tyms Book account.
Steps in adding a team member to your business: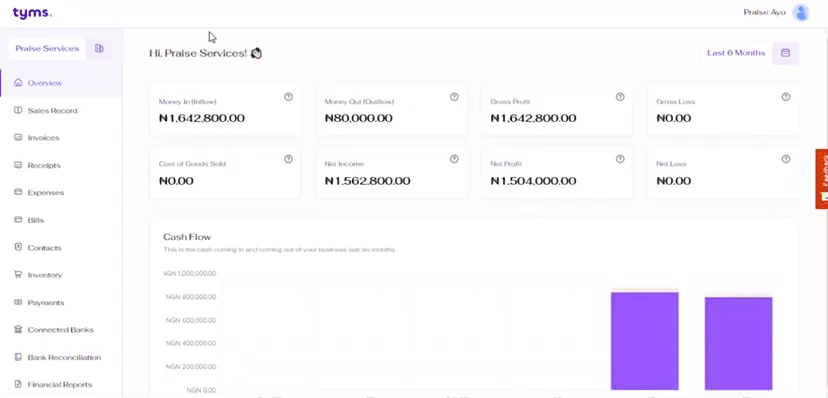 Begin by logging in to your Tyms Book account.

Click on https://mybook.tyms.africa/dashboard/settings/profile to go to the settings page.

Select the team section to switch to the team menu.

Click on the "Add team member" button and a form will be opened up to you to add the details of your team member.

You MUST enter the employee's full name, consisting of first and last names.

You MUST also enter the team member's email address which can also be used to log in by the employee.

You MUST assign a role to the team member which will determine the level of access to be granted to this employee. Example: The admin has overall control of the platform. The viewer can only read information but can not edit it. The editor can read and edit information but not remove or edit the admin.
Click on the "Save Member" button and your team member would be saved with all the information entered.